O'lala Limousine Long and Long Waterproof Gel Liner
Trader

South Korea
Product Detail
Information
Introduction
Limousine Long and Long Waterproof Gel Liner
- In the moment of a touching propose or in a sorrowful broken-hearted moment if you need long lasting & waterproof eyeliner, Pay attention! Softy gel texture creates your vivid eyes easily and simply! Limousine Long and Long waterproof Gel Liner keeps your vivid, natural and deep eyes all day long. Just like doll eye!
Features
Make your eyeline longer just like the limousine
Soft texture draw your eyeline easy and simply!
Waterproof and resistant, vivid color and sharp line
Point 1.
- Pencil type eyeliner
- Softy gel texture helps you to using eyeliner simply and easily
Point 2.
- Clean and vivid eyeliner
- Make your vivid eye line
Point 3.
- Long lasting waterproof
- Make your eyes clearly all day long with waterproof type eyeliner
Beauty Tip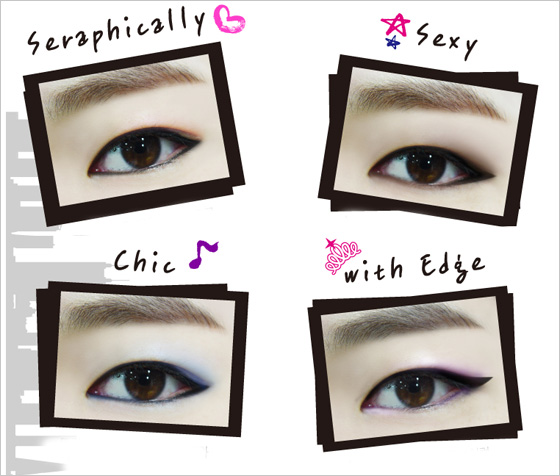 How to Use
Draw the pencil from the inside to outside.
At the end up the line to have a sharp look.
Specification
Ingredient
- CYCLOMETHICONE, IRON OXIDE BLACK, TRIMETHYLSILOXYSILICATE, POLYETHYLENE, CERESIN, HYDROGENATED VEGETABLE OIL, HYDROGENATED COCONUT OIL, C12-15 ALKYL ETHYLHEXANOATE, HYDROGENATED CASTOR OIL, POLYGLYCERYL-2 TRIISOSTEARATE, FERRIC FERROCYANIDE
Warnings :
- Keep out of reach of children.
- For external use only.
- Discontinue use if signs or irritation appear.
- Keep out of eyes.